What we heard - your Waterway Blitz ideas
Since July, we've been working hard to assess and implement the ideas we received on hot spot locations for litter collection, weed removal and other amenity improvements.

Thank you to everyone who submitted suggestions for our Waterway Blitz! We're thrilled with the information we received through this consultation and want to thank everyone who provided us with ideas on how to keep our waterways healthy and clean. Check out the snapshot below to see what we heard and how we are using that feedback and browse the latest photos showing the progress of the program.
Snapshot of what we heard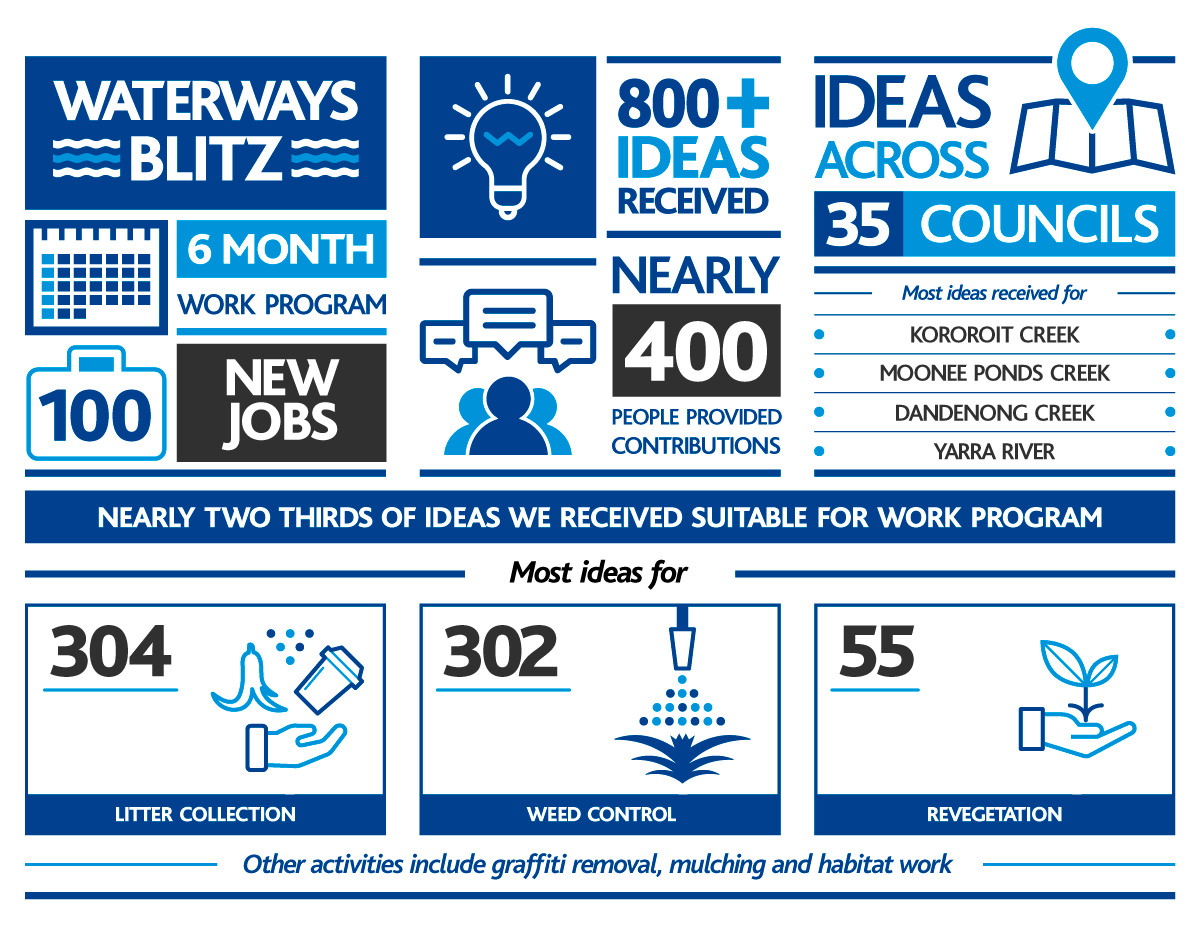 The Waterway Blitz crews hard at work
View the latest video and photos we have shared on social media showing the progress of the program, including a recent unexpected discovery.