Melbourne Water and the Price Submission
Melbourne Water is a statutory authority owned by the Victorian Government. We provide wholesale water and sewerage services to the retail water businesses, and partner with councils and other organisations to deliver waterway and drainage services to the greater Melbourne region.
The following map shows the area we service: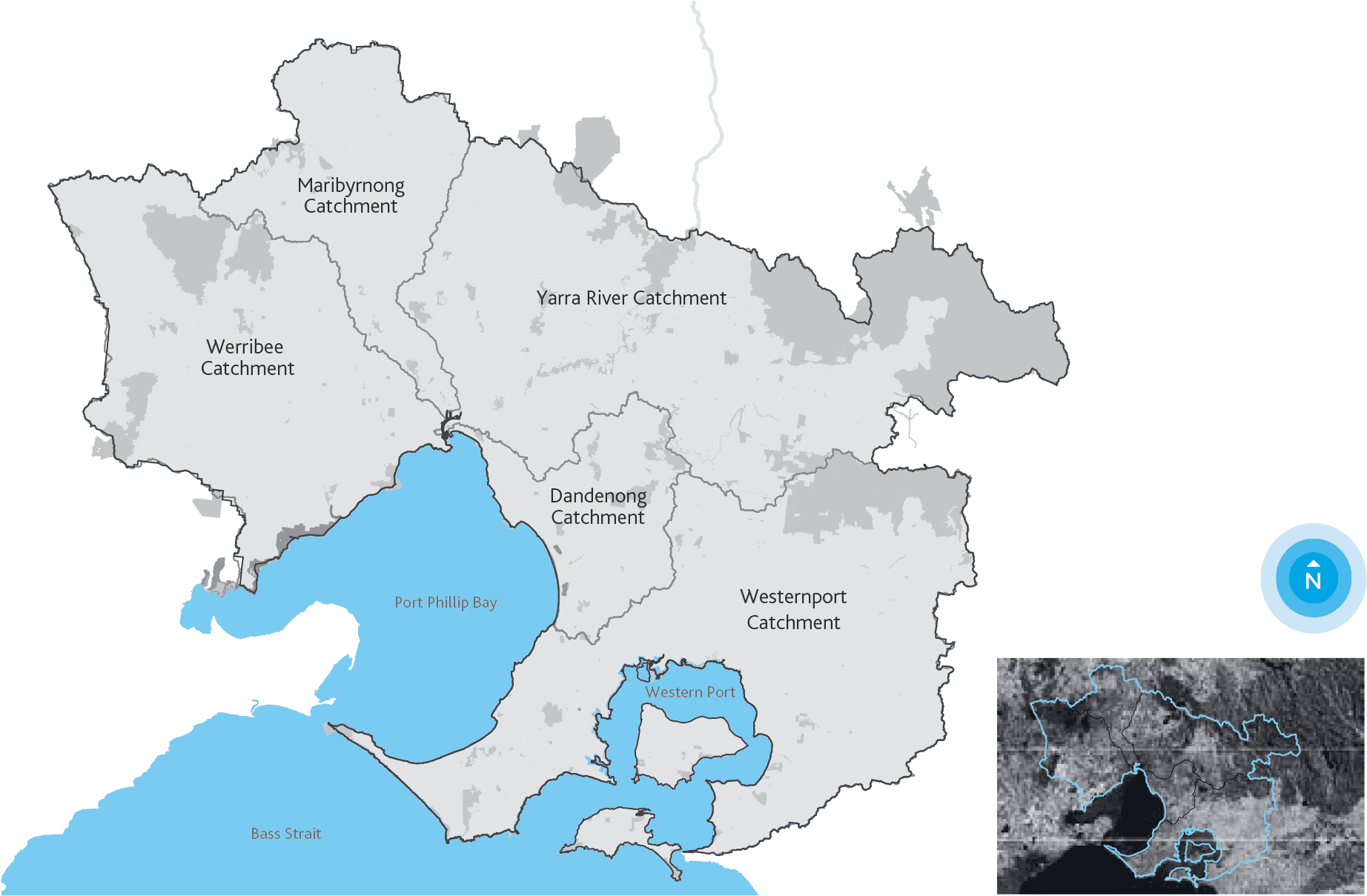 All water businesses prepare a Price Submission detailing the service standards and prices they propose for a period of up to five years. This must be approved by the Essential Services Commission, Victoria's independent regulator, who monitors performance and conducts reviews to protect the interests of water consumers.
Melbourne Water's Price Submission includes our Waterways and Drainage Investment Plan which details the program of works in waterways and drainage services that deliver on our responsibilities as caretaker of waterways and floodplain manager across greater Melbourne.
For further details about our last Price Submission, visit melbournewater.com.au/2016-price-review
As the wholesale provider of water, sewage treatment and recycled water, our prices are paid by the retail water utility companies who service homes and businesses. We are also responsible for managing over 25,000 kilometres of rivers and creeks, floodplains and the drainage system throughout the greater Melbourne region; this work is funded by the Waterways and Drainage Charge, which water retailers collect on our behalf.
Your water bill therefore includes:
water and sewerage charges – including costs from your retailer as well as our wholesale services (which make up more than half the total amount)
Waterways and Drainage Charge – a direct Melbourne Water charge to you, collected on our behalf by your water retailer, used to invest in a range of projects to protect waterway health, improve drainage and provide flood protection.