Mid-year update
Introducing Program 2 – get ready as we plan for the next stage!
We have reviewed Program 1 with you and our partners over the past year. Collectively the review provided us with over 3500 insights. We have spent the first half of 2019 presenting your insights, ideas and priorities in technical workshops and have worked through them together to identify the themes for Program 2. Each theme will allow us to incorporate multiple projects into the Program and deliver the best value for money, on-ground benefits to the community and the environment.
This is our starting point, next we will scope up these options further. There will be a number of opportunities coming up for you to help shape the projects for Dandenong Creek.
Click +Follow at the top of this page to receive announcements to join the co-design phase for Program 2.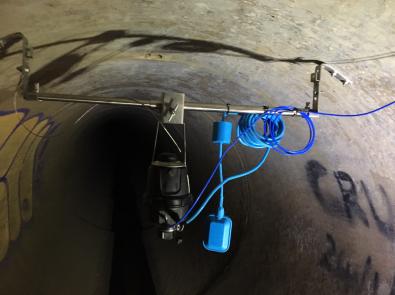 An Australian first real-time pollution monitoring trial
Our Pollution Prevention and Detection Program as been the core driver behind an Australian first real-time pollution monitoring trial. The partnerships between Melbourne Water, Monash University, South East Water, Knox Council, EPA Victoria and First Friends of Dandenong Creek are trialing both adapted existing and new technologies to combat the pollution that has been flowing into Dandenong Creek. Seven Advanced BlokAid loggers (developed by South East Water) and 25 Arduino loggers (developed by Monash University) have been installed in drains and in the creek under the industrial estate in Bayswater.
These are monitoring the industrial area and provide data in real time that can detect, track and source pollution. The Advanced BlokAid units are an ultrasonic device attached within Melbourne Water's trunk drainage network. These units can detect flow within the network that does not correlate to rainfall events helping to trace where suspect flows originated from. The Arduino loggers identify the pollutants in the water, helping to identify the pollutant discharged.
Reducing pollution in to Dandenong and Old Joe's Creeks and other waterways is always a high priority and we hope this technological solution can help us to do this.
Industry recognition
The local community and our program partners have been instrumental in the Enhancing Our Dandenong Creek Program being recognised for excellence in leadership, innovation and engineering. Thank you to all who have been involved. To read more about each award click the award links provided below.